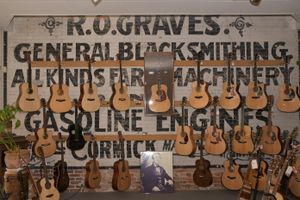 "

Tight swing with a grin you can hear, plenty of personality and the focus on entertainment! " - Rick Huff
— Best of the West Reviews
"

Country music has been in need of a singer/songwriter like Carlos Washington for a hot minute now, " - Gwen Waggoner
— Skope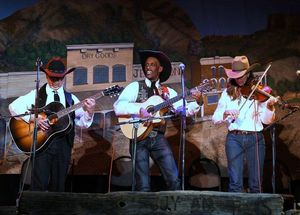 RECENT QUOTES
"

For neophytes wanting to learn about the "Western Swing" genre, I suggest that their starter kit include music from pioneers: Bob Wills, Spade Cooley, Johnnie Lee Wills and Milton Brown. I also recommend listening to recent albums from artists such as Carlos Washington's Steel Horse Swing " - Mike Gross
— Western Swing Society Music News
"

In a sea of Bob Wills emulators it's refreshing to find the folks who don't mind putting their own stamp on the genre! The driver of this group is just such a "folk" " - Rick Huff
— Best of the West Review for Little Bit of Texas
"

Carlos Washington's Steel Horse Swing isn't playing games with his audience in the title track of his new album Little Bit of Texas; on the contrary, he's asserting himself as one of America's last true cowboy crooners, which is definitely something fans of this genre should be getting excited about " - Nicole Killian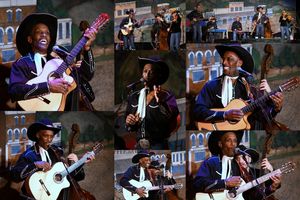 Bio
Award winning and internationally acclaimed CARLOS WASHINGTON'S STEEL HORSE SWING- is a band hailing from Colorado, Texas and New Mexico, that mixes western swing with rodeo and cowboy classics, celebrating a musical legacy that is timeless. Reflections of Bob Wills and Hank Thompson with a dash of Asleep at the Wheel gives this group a nostalgic feel while keeping it fresh with original songs. Described by the industry as "Roots Country", their exceptional lyrics mixed with catchy original beats, blends to create an infectious western dance sound that breaks cultural boundaries and has major crossover appeal. Western Swing artist Carlos Washington and his band Steel Horse Swing bring you back to a time when a song made you smile and the music made you want to dance.   Rick Huff recently quoted, "What terrific fun this jazzy Colorado assemblage is!"  
Pro Cowboy Country Artist Association  Nationally Televised  on RFDTV and Internationally Broadcast  Awards Show.  Carlos was finalist for Male Vocalist of the year and Song of the Year  "I've Got a Feeling for You" written by Joni Harms and Hobo Jim Varsos. 
#1 Played Album : "Swing Time Baby" has reached international notoriety and interviews with DJ's across the globe have raved about the wonderful sound and content of the album!  
Opening Act and Performances with  Willie Nelson, Mark Chestnutt, Aaron Tippin, John Anderson,  Boy Howdy, Faith Hill, Dan Seals, Little River Band, Terry McBride, Daryle Singletary, Wheels, Confederate Railroad. 
Carlos Washington has a  true ranching background, so he doesn't just sing about the west, he lives it! He and his wife Merinda started their Angus Cattle ranch in Colorado. They now reside in Northern New Mexico.  He is a former Professional Rodeo Bull Rider and National Team Penning Champion. Re-training cutting horses to make penning horses is just another one of his life's passions. Carlos' reputation as a singing cowboy grew as he was singing on stage in an effort to earn money to pay his entry fees in the Pro Rodeo Cowboys Association and Bill Picket Rodeo association Circuits. Before long, organizers wouldn't let him on a bull without singing the National Anthem to open the Rodeo. After hearing Carlos sing the national anthem, Terry Bradshaw, co-host of FOX's NFL Sunday said of Carlos' anthem performance "Very few can hold a candle to ya or light your fire, son." Carlos has shared the Stage with some of country music's leading acts such as Willie Nelson, Faith Hill, Terry McBride and Mark Chestnutt and was honored with the title" Denver's Best Country Western Frontman"  by Denver Westward Magazine.  
Carlos Washington's Steel Horse Swing  has  played at the Colorado Cowboy Poetry Gathering,  Lone Tree Arts Center with a sold out crowd,  the Denver Post's Pedal the Plains with record attendance;  the Town of Castle Rock, Co-Western Heritage  with over 1000 people in attendance;  The famous Cherokee Castle in Sedalia, Colorado with a sold out crowd;  National Western Stock Show parade with an attendance in excess of 1000 people; Dazzles Denver with a sold out crowd; Coyote Creek Concert Series with a sold out concert;  just to name a few. Look for them in April  in Ft Worth, Texas at the Academy of Western Artists Annual Award Show. 
"They were simply amazing and I was star struck from the time they started to when the show ended. Western Swing and Cowboy Music need to be played more often and these guys got'er done! " - Debra Newton, Fan
You are visitor number: 1963